Krystle Connor was born and raised in Las Vegas, Nevada.
She moved to Los Angeles to attend the prestigious American Academy of Dramatic Arts (AADA), where she received her Associate of Arts Degree after 2 years of studying. She was then accepted into AADA's Intensive Study 3rd Year Company along with 23 out of 88 students from her graduating class.
During that time she went on to star in the Leading Role of Angelique in the Canadian play ANGELIQUE. As well as Supportive Roles in INTIMATE APPAREL, TO BE YOUNG, GIFTED & BLACK and RIMERS OF ELDRITCH.
At the Academy she also starred in such plays as FLYIN' WEST and
FOR COLORED GIRLS WHO HAVE CONSIDERED SUICIDE WHEN THE RAINBOW IS ENUF.
Soon after completing her studies, she was fortunate to have the opportunity to make her way into film, Co-Starring in SUNDAY SCHOOL MUSICAL, DEATH RACERS, and THE TERMINATORS.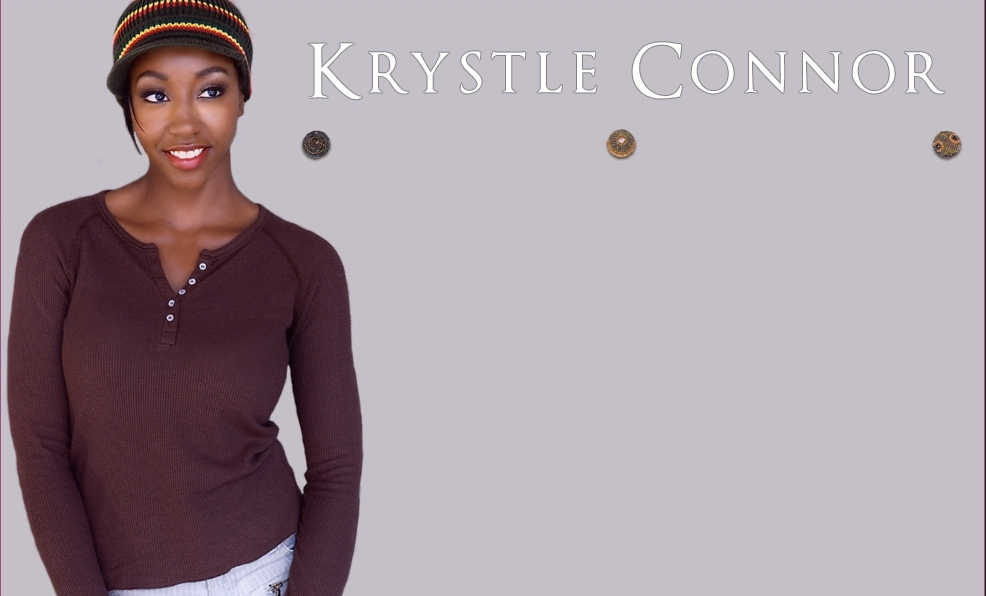 this site requires your JavaScript turned on

Latest Krystle News!!!
Krystle's new film "The Terminators" co-starring Jeremy London and A. Martinez is now available on DVD worldwide. Along with "Death Racers" and the smash hit "Sunday School Musical".
All of the films are also available to purchase at-
www.theasylum.cc
click above link to open a
new window & visit the site



















Check out Krystle in the Funny or Die video "Girl Kills Girl with Coffee"
click above link to open a
new window & visit the site